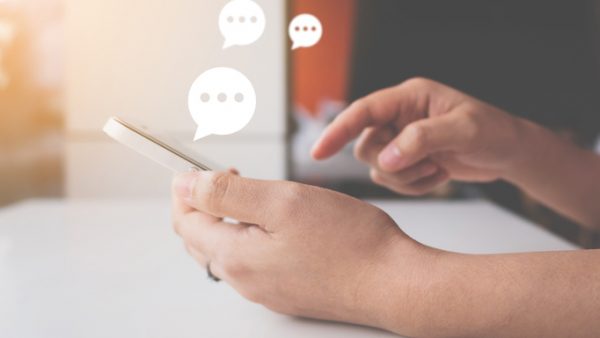 Happy Friday! Here are the top 10 Best Tweets of The Week. Fan reactions, thoughts, trending hashtags, and tweets that made me real life "Laugh Out Loud".
We all love a good laugh and you'll be amazed by how funny people on Twitter can be in 280 characters or less.
You can always tweet us your favorite tweets EVERY WEEK at @star1021 or Kayla our Night Show Host at @itsKaylaMo
Check out Kayla's top picks:
The only thing worse than trying on clothes before buying them is having to return clothes that don't fit because you refused to try them on.

— Dad and Buried (@DadandBuried) January 14, 2020
Im not materialistic. I don't form attachments to material things. I'm attached to people and wine like a normal person.

— Mamma-Rae (@mammascorpi_rae) January 16, 2020
I feel like every guy needs a "lady drawer" if you plan on having frequent guests. pic.twitter.com/wgjExZOlIt

— BassFather (@DaddyAllDay) January 11, 2020
My nails, that I just got, that I almost took my eye out with today, while fighting #FittedSheets#DangerZone

#Hazardous #OnlyMe #Nails #NailFun #Art #Stars #HappyBunny #BustedBloodVessels #SwollenFace #Insta… https://t.co/l8Zr2MFONh

— ImmaUniCorN (@Vivere_Liberam) January 16, 2020
Can I get a little to-go box? pic.twitter.com/IQS3JD0sll

— Brad Leonard (@bradmamajama) January 16, 2020
My 4 y.o is refusing dinner because it makes her spit taste different. #MomLife #PhDParenting pic.twitter.com/ytG7etamuo

— Tristan (@_thesilence9) January 17, 2020
I'll do the dishes

— Lee Santos (@TxHopsfarmer) January 17, 2020
Once the Forever21 employee calls you "ma'am", you're too old to shop there.

— S A R A B U C K L E Y (@nottheworstmom) January 11, 2020
A little baby Yoda in my life
A little baby Yoda by my side
A little baby Yoda is all I need
A little baby Yoda is what I see

Mandalorian Number Five

— Jester D (@JustMeTurtle) January 16, 2020
I just saw a middle-aged woman at Target wearing excessively tight leggings, and I thought "isn't that brave of her," until I realized it was a mirror and I was looking at myself.

— Laura Marie (@lmegordon) January 15, 2020
All tweets were found at random while scrolling the top and latest tweets tab on Twitter.
Photo | iStock