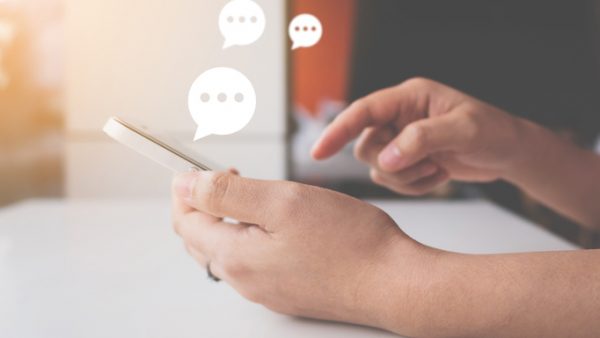 Happy Friday! Here are the top 10 Best Tweets of The Week: Netflix Cheer Edition. Why Cheer? Because it's been trending all this week and the level of seriousness when it comes to the cheer world in these tweets are too good not to share.
Here it is! Fan reactions, thoughts, trending hashtags, and tweets that made me real life "Laugh Out Loud".
We all love a good laugh and you'll be amazed by how funny people on Twitter can be in 280 characters or less.
You can always tweet us your favorite tweets EVERY WEEK at @star1021 or Kayla our Night Show Host at @itsKaylaMo
Check out Kayla's top picks:
I've finished #CheerNetflix and I have come to four conclusions:

1) cheerleading is wild
2) I would take a bullet for Morgan
3) Jerry is the greatest human alive
4) I want Monica to be proud of me pic.twitter.com/Q7feZ9N3Qx

— aammyy (@amyameliaamanda) January 12, 2020
Me, an Athletic Trainer, after watching #CheerNetflix… pic.twitter.com/2cfFKFvowd

— Cece (@AT_Cece213) January 22, 2020
Hey I know I just started grad school today, and I haven't cheered in years, but imma go back to community college to be on the Navarro team. #cheernetflix pic.twitter.com/rNJjJt91G1

— jenna (@thisisjennaf) January 22, 2020
Kealia: I've heard people say CHEER on Netflix is really good, we should watch it.

Me: I guess we can give it a shot.

Me 2 episodes in: JERRY HARRIS IS THE HEART AND SOUL OF NAVARRO COLLEGE CHEERLEADING. IF HE DOESN'T MAKE THE MAT, I WILL RIOT.

— JJ Watt (@JJWatt) January 21, 2020
Did not realize how obsessed I would become.. these athletes are unreal! Makes me want to bust out my old high school cheers (as if I don't already..) #CheerNetflix pic.twitter.com/3JgdKVmrxr

— Nicolette Begeman (@Nico0ne1344) January 22, 2020
Since watching #CheerNetflix I can't do anything without counting "1, 2, 3, .. 5 .. 7 and.." in my head

— Karlie Roeding (@KarRoeding) January 22, 2020
I have tea. I have cookies. And I have #CheerNetflix. I will not be leaving my apartment for the duration of the evening.

— Kelsey Phelps (@thoughts_nsense) January 21, 2020
Boss: So, what are your career goals?

Me: I want to cheer for Navarro. I mean, I'm 35 and I've never cheered before, but I feel like Monica would be able to see my commitment and give me a shot.

Boss: what?

Me: what?#CheerNetflix

— Three Dogs and a Baby (@Full_House_KC) January 20, 2020
Every time gabis parents are on the screen …. #CheerNetflix pic.twitter.com/OrwoWfVApE

— kass (@KassidyHARTman) January 17, 2020
me when jerry hits a stunt #CheerNetflix pic.twitter.com/caD1DrpUR1

— Sara LoPiccolo (@high_lo_piccolo) January 21, 2020
All tweets were found at random while scrolling the top and latest tweets tab on Twitter.
Photo Credit | iStock by Getty Images