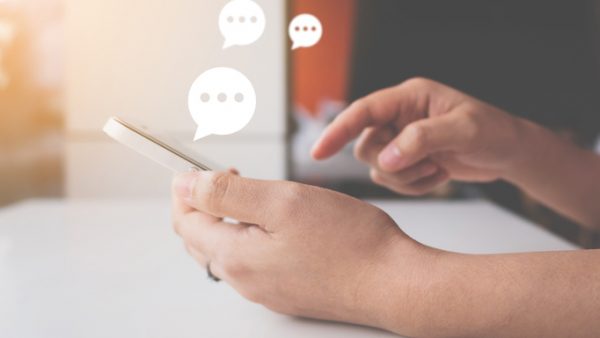 Happy Friday! Here are the top 10 Best Tweets of The Week. Fan reactions, thoughts, trending hashtags, and tweets that made me real life "Laugh Out Loud".
We all love a good laugh and you'll be amazed by how funny people on Twitter can be in 280 characters or less.
You can always tweet us your favorite tweets EVERY WEEK at @star1021 or Kayla our Night Show Host at @itsKaylaMo
Check out Kayla's top picks:
Love that look? It's our uniform. Has been for a while. And now you can buy it. https://t.co/0ufWo7yLTz #LoveThatLookFromPopeyes pic.twitter.com/eXHA3Rjswi

— Popeyes Chicken (@PopeyesChicken) January 29, 2020
Some satanic force convinced someone who must hate me to buy my kid this treasure digging kit. This is the progress we've made after 1.5 hours. Because if you're too rough the treasures explode.

Sorry can't I'm unearthing treasure for the next 4 days.

PS It's actually fun af! pic.twitter.com/6PAAqnFulI

— Krysta (@kaL12578) January 29, 2020
4yo: How old will I be when our pet guinea pigs get married?

Me: They don't get married.

4: Why?

Me: Because they're animals.

4: Why?

Me: Because that's how they were born.

4: Why?

Me: You'll be 6 when they get married.

— Jessie (@mommajessiec) January 29, 2020
I put items that need to go upstairs on the side of the first stair. But, no one ever takes them up.

So today, I left them in the middle of the stairs to send a message. Then watched all 3 of my family members risk death trying to step over them instead of just bringing them up.

— Stay at Homies (@stayathomies) January 28, 2020
Kids today won't ever know how Caller I.D. once felt like futuristic sorcery.

— Life and Times of Mom (@VirginiaMcMurdo) January 27, 2020
I've started re-watching Curb Your Enthusiasm and I remember watching it as a teen and thinking "I hope being an adult is really like this!" and GUESS WHAT IT REALLY IS.

— Anne T. Donahue (@annetdonahue) January 29, 2020
my son once said to me that he's mad bc there's no crossover movie call "Shrek It Ralph" and tbqh i think about that a lot.

— kim. (@KimmyMonte) January 28, 2020
You haven't lived until you've watched an elderly woman in a doctor's waiting room harass a 52-year-old man about marrying his longtime girlfriend.

— Sophie Vershbow (@svershbow) January 29, 2020
Should I be concerned that my wife always puts netflix on true crime to fall asleep?

— Indy ️ (@IndecisiveJones) January 29, 2020
I parked next to someone at the hospital who had an actual wind chime hanging fron their rear view mirror… #ButWhy?

— sarabrooksrott (@sarabrooksrott1) January 27, 2020
All tweets were found at random while scrolling the top and latest tweets tab on Twitter.
Photo | iStock