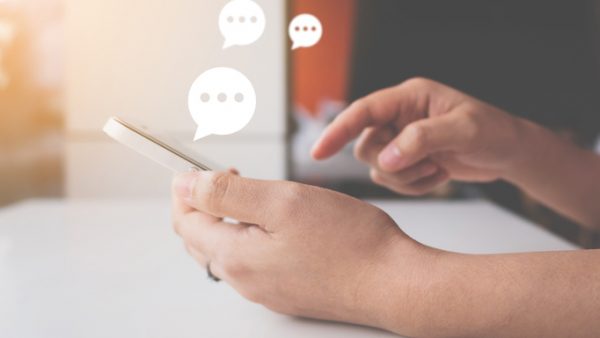 Happy Friday! Here are the top 10 Best Tweets of The Week: Valentine's Day
.
Here it is! Fan reactions, thoughts, trending hashtags, and tweets that made me real life "Laugh Out Loud". We all love a good laugh and you'll be amazed by how funny people on Twitter can be in 280 characters or less.You can always tweet us your favorite tweets EVERY WEEK at @star1021 or Kayla our Night Show Host at @itsKaylaMo
Check out Kayla's top picks:
Roses are red
Uniforms are teal
Be my valentine
Or my next meal pic.twitter.com/Z2pLQclzOi

— #SJSHARKIE (@sjsharkie) February 14, 2020
Congrats to @utkambassadors and campus tour guides Will and Grace on their pretend engagement in front of a delighted crowd of #futurevols!

What do you have planned for your #VOLentine? pic.twitter.com/JxeE6bmLA0

— UT Knoxville (@UTKnoxville) February 13, 2020
happy #ValentinesDay pic.twitter.com/Ujf3y7t2zX

— gregory (@gregorybulry1) February 14, 2020
Not looking forward for Valentine's Day at all. #SingleLife #ValentinesDaySucks pic.twitter.com/TnKk7zghw9

— Edward (@Hockeynerd1116) February 10, 2020
Me on valentine's day pretending to be shocked at the roses and chocolates outside my door that i put there..#ValentinesDay pic.twitter.com/NiIwrMLFVA

— _.HAñiiaa(@curi_hay) February 13, 2020
Send these to your crush or your ex tomorrow. #ValentinesDay pic.twitter.com/1f6YfZVFL9

— Zedd (@Zedd) February 13, 2020
tomorrow is Valentine's Day and I don't have a boyfriend or girlfriend but it's okay……nobody likes me. pic.twitter.com/YGW9gQyYeM

— (@BABYLEEMINHYUNG) February 13, 2020
Tomorrow is Valentine's Day so if you have a girlfriend get her something expensive and thoughtful and if you have a wife get her some flowers and candy from the gas station at 10pm because you forgot.

— Jeremy McLellan (@JeremyMcLellan) February 13, 2020
This will be me! #valentinesday pic.twitter.com/0ju8fwxRrd

— Steve (@NewWave_Ste76) February 12, 2020
The best of Valentine's day is Feb. 15th for the half price candy! Better than Halloween day after candy!#valentinesdaysucks

— Stephanie Rawlings (@lexsmama77) February 13, 2020
All tweets were found at random while scrolling the top and latest tweets tab on Twitter.
Photo Credit | iStock by Getty Images