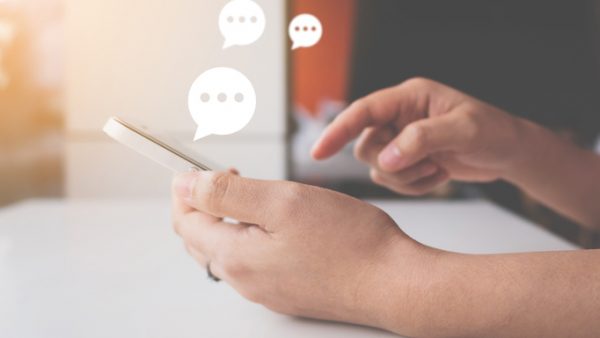 Twitter World is keeping us entertained with #LoseYourJobIn4Words. Don't know who started this one but I'm sure tweeters who chimed still have their jobs right?
Here it is! Fan reactions, thoughts, trending hashtags, and tweets that made me real life "Laugh Out Loud".
We all love a good laugh and you'll be amazed by how funny people on Twitter can be in 280 characters or less.
You can always tweet us your favorite tweets EVERY WEEK at @star1021 or Kayla our Night Show Host at @itsKaylaMo
Check out Kayla's top picks:
Your wife is hot #LoseYourJobIn4Words

— Big Stan (@BgSxyWglasses) March 4, 2020
#LoseYourJobIn4Words cough in your hand pic.twitter.com/trVwIcx7lz

— Jill Ellinger (@ermjk) March 4, 2020
#LoseYourJobIn4Words (talking to co-workers) Do you know Satan? pic.twitter.com/wqeMekxa11

— JoJo (@TheRealWithJoJo) March 3, 2020
Lie about job experience pic.twitter.com/mBiCKxiswX

— HelenMaryMeToo (@helenmarymetoo) March 2, 2020
Comic Sans for EVERYTHING!

#LoseYourJobIn4Words pic.twitter.com/DV6QvH6c4p

— Richard Harris (@cigarboyrick82) March 2, 2020
#LoseYourJobIn4Words
It's my lunch break! pic.twitter.com/I1vi6nGZSY

— The Notorious B.E.C.K.Y (@BeckyKillinit) March 2, 2020
#LoseYourJobIn4Words I give flu shots pic.twitter.com/LiL988rCur

— ズ乇ノイん (@inkr3dibl3_k) March 2, 2020
Drinking at my desk #LoseYourJobIn4Words pic.twitter.com/lgO4d83xfP

— Millie Rivera (@Milliefrphilly) March 2, 2020
"Doctor said it's Coronavirus…" #LoseYourJobIn4Words

— Amichai Gez. (@AmichaiGez) March 4, 2020
Reheat fish in microwave. #LoseYourJobIn4Words

— Allen Miller (@SugarlandAllen) March 4, 2020
What's your sleeping policy? pic.twitter.com/1yPzgFoj46

— EAN (@EAN_vida786) March 3, 2020
All tweets were found at random while scrolling the top and latest tweets tab on Twitter.

Photo Credit | iStock by Getty Images

Tags: