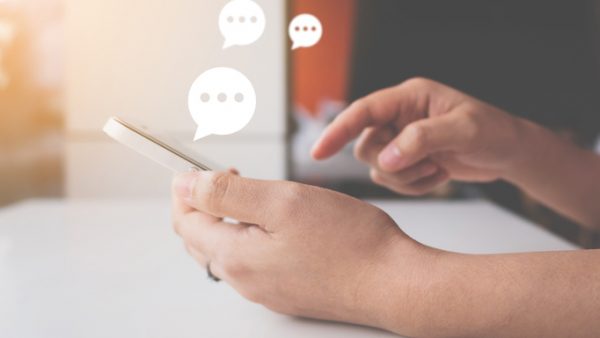 Sending all the positive Friday vibes!
Here are the top 10 Best Tweets of The Week: #IKnewIHadCabinFeverWhen
If you didn't know, we are living through the safer at home initiative. We are all patiently waiting to see the light at the end of the tunnel which we're all hoping is soon to come. So, to keep our spirits up Twitterverse gave us a hashtag that can help with the blues of staying in.
Here it is! Fan reactions, thoughts, trending hashtags, and tweets that made me real life "Laugh Out Loud".
We all love a good laugh and you'll be amazed by how funny people on Twitter can be in 280 characters or less.
You can always tweet us your favorite tweets EVERY WEEK at @star1021 or Kayla our Night Show Host at @itsKaylaMo
Check out Kayla's top picks:
It worked for Elsa… #Frozen2 #StayHome #IKnewIHadCabinFeverWhen pic.twitter.com/XRXKByd5WG

— Grace Peacock (@GracePeacock) March 25, 2020
#IKnewIHadCabinFeverWhen a wine challenge was issued… but I was already doing this anyways. pic.twitter.com/V49k0ei8Qd

— Amanda Rose (@manduhrose) March 25, 2020
#IKnewIHadCabinFeverWhen I started counting how many breaths per blink my dog has.

— Steven Cracker (@steven_cracker) March 25, 2020
#IKnewIHadCabinFeverWhen I got into a 20 minute argument with the dog because he was hogging the couch

— Mark E Mark (@Nemofinder) March 25, 2020
#IKnewIHadCabinFeverWhen
I paid $120,000 for this piece of "art" pic.twitter.com/KI9zXUNSBy

— Jerry Chacon (@chaconkie) March 25, 2020
#IKnewIHadCabinFeverWhen on SOL 14, I was successfully able to grow my own… pic.twitter.com/qjJFb8f6vI

— cruelshu (@cruelshu) March 25, 2020
When my daughter yelled in a panic for me to come upstairs because the toilet was smoking… #IKnewIHadCabinFeverWhen pic.twitter.com/IS9OwObm97

— cvread (@chrisvread) March 25, 2020
#IKnewIHadCabinFeverWhen I labeled everything! pic.twitter.com/ISX8Fje9dB

— Evoaes (@evoaes) March 25, 2020
When I got dressed up to go get the mail #IKnewIHadCabinFeverWhen pic.twitter.com/RUHZHUoMtK

— Tom Allen (@TomAlle41290353) March 25, 2020
#IKnewIHadCabinFeverWhen I spent an hour learning how to make my fingers twerk in the shadow pic.twitter.com/bF1MreXdFj

— Massara (@Massara03076701) March 25, 2020
All tweets were found at random while scrolling the top and latest tweets tab on Twitter.

Photo Credit | iStock by Getty Images

Tags: