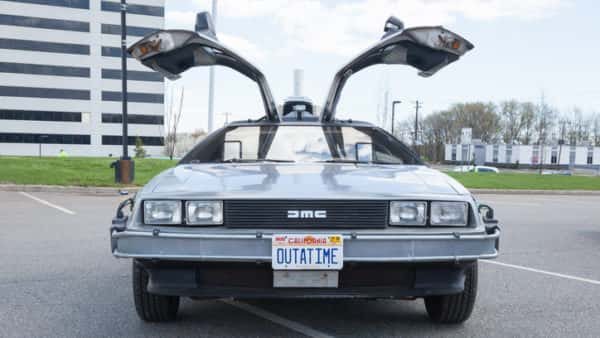 Let it be known that 'Back to the Future' is my favorite trilogy of all time. So, obviously I'm all about this game based off this time-traveling 80's movie.
Back to the Future: Dice Through Time is now on my "to purchase list". It's an adventure game that two to four players can participate in. The backstory is that Doc Brown needs your help collecting items Biff Tannen stole throughout time with the goal of restoring the timeline.
Thanks to Ravensburger's Dice Through Time is as colorful as the 80's with iconic locations featured in the board game from the movies. So, we'll be revisiting the likes of the clock tower, Twin Pines Mall, Café 80's and more.
According to Nerdist. "You'll move your DeLorean from location to location to resolve the event cards on each space with a roll of the dice. Match the icons on the card, and you'll clear the event and claim an item Biff has stolen. But you might need a little luck on your dice rolls and some smart planning with your friends to tackle each event as the timeline begins to crumble."
View this post on Instagram
View this post on Instagram
Back to the Future: Dice Through Time is available at Target and Amazon.
Anyone down for an 80's game night?
Photo| iStock