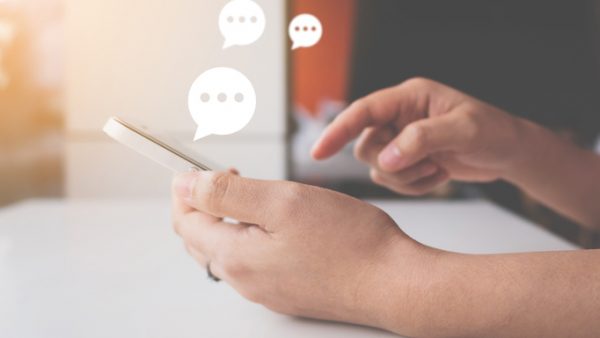 It's okay to laugh at yourself every now and then. Especially when you just had the world's most embarrassing moment. Let's all share in on a laugh too.
Here are the top 10 Best Tweets of The Week. Fan reactions, thoughts, and tweets that made me real life "Laugh Out Loud".
We all love a good laugh and you'll be amazed by how funny people on Twitter can be in 280 characters or less.
You can always tweet our Night Show Host, Kayla at @itsKaylaMo your favorite tweets EVERY WEEK.
Check out Kayla's top picks:
Most embarrassing moment of my life: In middle school, I sharted in the middle of Walmart while wearing my bright blue hollister sweat pants

— jif peanut butter stan 😤😫🔥✊🏻😬 (@agt_benz34) June 23, 2020
That embarrassing moment when you are singing songs you make up on the spot to your unresponsive patient and you realize the CNA set up FaceTime so the family could speak to them 🤦‍♀‍🙃

— Katie Sinclair (@Katie_liz06) June 19, 2020
That embarrassing moment when you realize, that person wasn't waving at you.

— emiliaaa. 🍯 (@emiliaburgin_3) July 1, 2020
Most embarrassing moment of my life was when I was at a club 4 years ago and a guy took me to dance and I accidentally stepped on him like 3 times. I said I'm sorry and he said he had to go to the restroom. He ain't come back 💀💀

— chessie (@jaybiebx) July 1, 2020
what's ur most embarrassing moment? mines when my friends gassed me up to ring the guy i was talking to at the time and beef him for not messaging me all day n i go 'we're over' & he goes 'u can't end something that never began'✨💕

— kiki💕🇮🇷 (@Kixnx__) July 1, 2020
Most Embarrassing Moment: wore a white shirt on a date and ordered spaghetti and spilled it on his shirt

— Kidrauhl Bieber (@KidrauhlJebliv) July 2, 2020
My most embarrassing moment on Twitter was when I said I'm deactivating until bts have a comeback and a few hours later big hit dropped the cb schedule n I had to reactivate like pic.twitter.com/uN1cOEJz3z

— Kris (h^^py) Jimin (@ITBOYJlMIN) June 29, 2020
Only I wouldnt realise my windows open while getting my car cleaned and have the man spray me with the pressure washer straight in the face, I want to actually die most embarrassing moment of my life

— lil (@lilymarie00) June 30, 2020
Top 5 most embarrassing moments of my life
#1 my mom asking me why my bed was so broken while I'm standing next to my dad

— Amy 👑 (@amyyynicolleee) June 29, 2020
halsey if you see this do you remember me accidentally putting my finger in your mouth when we took this photo because that was legitimately the most embarrassing moment of my life pic.twitter.com/pmZ5n5SsxN

— paige (@paigeaIIison) July 1, 2020
literally so many but hands down THE most embarrassing moment of my life was when i had a group interview for a job at anthropology and they said whats your hidden talent and i went first and i said i can get my leg behind my head and showed them and everyone was silent https://t.co/4gddIKx2hi

— rat mic 𖤐 (@sliccmic) June 30, 2020
All tweets were found at random while scrolling the top and latest tweets tab on Twitter.
Photo Credit | iStock by Getty Images