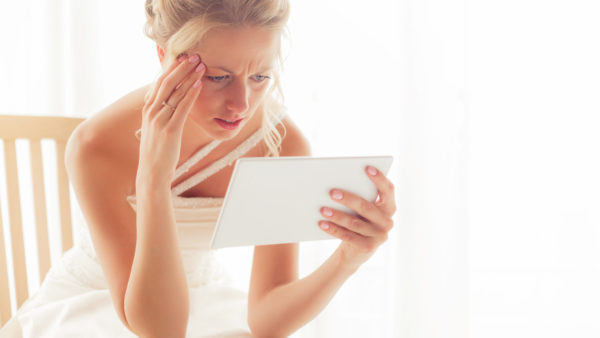 Some mistakes usually go unnoticed but not for this couple. This couple's wedding schedule went viral all because of a typo. @AwkwardFamilyPhotos and Instagram account shared an error that one can't miss.
The newlyweds Theresa and Jason had an unplugged ceremony but this one slipped through the cracks.
Can you spot the mistake below?
View this post on Instagram
Did you spot what's happening at 3:30? Definitely not hors d'oeuvres but "Horse Ovaries."

How did the designer of the schedule not catch that?

Photo| iStock

Tags: