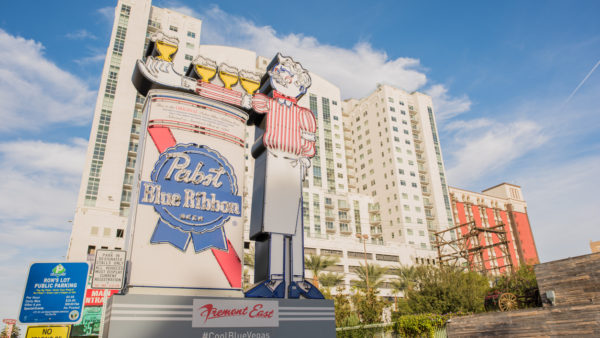 Pabst Blue Ribbon has been doing a lot of experimenting these days when it comes to their product.
The new cannabis division of Pabst just dropped a PBR Cannabis Infused Seltzer. The drink doesn't contain alcohol, but it does offer 5 mg of THC.
"Pabst Blue Ribbon has an incredibly loyal and passionate customer base who are open to change and embracing new ideas. We've spent a long time creating a quality product for both new and experienced users, and believe the entry of an established brand can help kick-start the cannabis drinks category."
This new take on PBR is available in 12 ounce cans with 4 grams of sugar, no preservatives, at only 25 calories. Pabst Labs argue that dosage should be a solid middle ground place for both experienced and new cannabis users.
There's only one flavor right now but more are in the works.
"Though this is a limited initial launch, we've had a really enthusiastic and positive response from dispensaries and customers, and are looking forward to a wider roll out in the coming months. For over 175 years the Blue Ribbon has connected fans across generations around its products, and we think customers, new and old, are going to love the chance to experiment with something different from a brand they trust."
The non-alcoholic seltzer packs a 5mg dose of marijuana's active ingredient in every can. https://t.co/1mzY9xoRdw

— Maxim (@MaximMag) October 9, 2020
Don't get too excited, it's only available in California at this time.
Photo| iStock