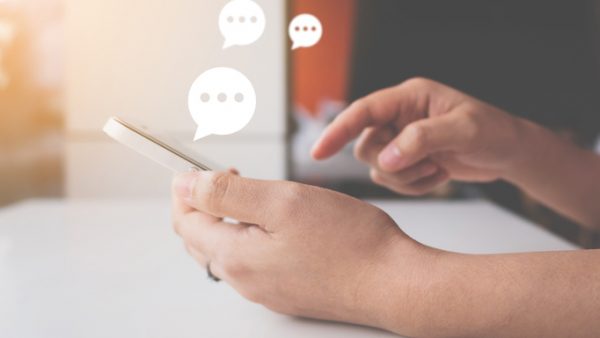 Happy Friday!
Thanksgiving may look a bit different for most of us this year. So, let's get into some tweets that will make you feel better about some changes coming our way on Turkey Day.
Here are the top 10 Best Tweets of The Week. Fan reactions, thoughts, and tweets that made me real life "Laugh Out Loud".
We all love a good laugh and you'll be amazed by how funny people on Twitter can be in 280 characters or less.
You can always tweet our Night Show Host, Kayla at @itsKaylaMo your favorite tweets EVERY WEEK.
Not making as many dishes since we won't have anyone ove. Just 3 of us this year. Here's your laugh. My husband says he wants to go for a small Turkey this year (we cook ours on our Weber.) I'm thinking 10-12 lbs max. He says, "only about 15 pounds." 😳😳😳😳

— Gigi, Mandy and hoomum Linda 💙💙💙 (@lindaob520) November 14, 2020
Since I'm not going anywhere or hosting anyone for Thanksgiving, I get to eat what I really want instead of that nasty turkey.

I'm making gumbo and beignets and watching movies in my PJs with a bottle of wine.

— Dr. Sherri G. ♿ (@onlymeindc) November 11, 2020
We are making our own meal: my first time cooking a turkey in an oven that is not my mother's oven. We are doing a Zoom game night with my in-laws.

— brightly biblio (@brightlybiblio) November 13, 2020
It's just me by myself, and I'm making baked Brie, kale salad, rolls, Brussels sprouts, roasted potatoes, stuffed shells (not a turkey fan 🤷🏽‍♀‍) mini pumpkin and apple pies, and mulled wine. 🧀🥗🥖🥔🍝🎃🍏🥧🍷 https://t.co/CPMq1bHeUN

— Carissa Vinovskis (@C_Vinovskis) November 16, 2020
I'm really leaning towards and unconventional thanksgiving. Because dressing is yuck, turkey is yuck, them pies is yuck. I'm tired of only eating rolls and Mac and cheese 😭

— Senpai•Hayami 🪐 🌻 (@PrettyxPeculiar) November 18, 2020
Unconventional things we make in this house for Turkey Day:
Fried shrimp
Fried fish
Fried chicken
Meatloaf
Crab legs
Crab cakes

Sometimes we make Turkey or ham. And that's only if we have additional guests.

— Keya || Demon Butler Simp (@MammonsCityGirl) November 12, 2020
All right kids, it's time to talk about my dream! (fueled by 2020's need for unconventional- yet-conventional-enough-for-the-grands-to-be-happy-whilst-physically-distancing-around-the-fire-pit…)

an ALL APPETIZERS THANKSGIVING.

(nobody likes turkey anyway)

— carly18 (@carly18) November 11, 2020
I'm thinking of doing an unconventional Thanksgiving meal. All the regular sides, but ribeyes instead of my usual turkey. Hmmmm ..

— Alice Radley (@alice_radley) November 12, 2020
I'm going slightly unconventional for thanksgiving. I don't eat any pork and I ain't making no Turkey.

— Sydney 💗 (@sydney_always) November 17, 2020
OK twitter be a doll and tell me your favorite Thanksgiving foods and for ⭐️BONUS POINTS⭐️ send me recipes! I welcome unconventional. My husband requested chicken fried steak instead of turkey so we're gonna flip this thing on it's head in every way

— Emily Jane (@whatup_emart) November 18, 2020
All tweets were found at random while scrolling the top and latest tweets tab on Twitter.
Photo Credit | iStock by Getty Images