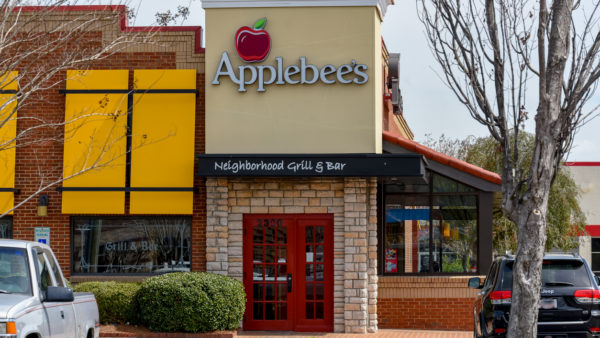 Applebee's franchise in Texarkana, TX plans to install a drive-thru pickup window. This concept will be the first for the restaurant chain. This will also give the company insight on whether this could work at other locations nationwide.
"We look forward to assessing the performance of this installation, understanding feedback from our guests and operators, as well as any impact to business performance," Scott Gladstone, vice president of strategy and development at Applebee's Grill + Bar told Nation's Restaurant News. "If positive, we will determine whether pickup windows should be included in our building design packages."
According to Nation's Restaurant News, customers at the test location can order online or via mobile app and then pay online or at the pickup window. Patrons will be given an estimated pick up time once the order is placed.
The test window is expected to open in early 2021.
An @Applebees franchisee in Texas is testing a drive-thru pickup window that will enable customers to order ahead online https://t.co/3sj2qgnBUS #restaurantnews #applebees #drivethru

— Restaurant Dive (@RestaurantDive) January 5, 2021
Photo| iStock