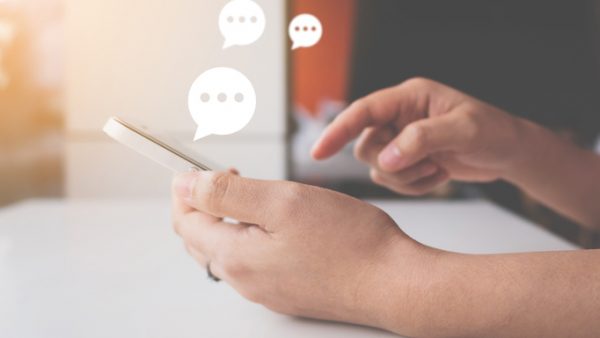 Happy Friday!
We are officially one full week into the new year. Now tell us this, did you stick to your New Year resolution?
Whether you are going strong or fell off just now that someone is in the same boat as you.
Here are the top 10 Best Tweets of The Week. Fan reactions, thoughts, and tweets that made me real life "Laugh Out Loud". We all love a good laugh and you'll be amazed by how funny people on Twitter can be in 280 characters or less.
You can always tweet our Night Show Host, Kayla at @itsKaylaMo your favorite tweets EVERY WEEK.
New year's resolution about paying more attention to my hair can wait till next year.

— Olawumi (@Lawumi_) January 6, 2021
I know we all just made these new year resolutions, but somehow, today seems like a pretty reasonable cheat day… 🤷‍♂‍

— Andrew Lizotte (@ThinLizotte) January 6, 2021
my new year's resolution was to not get quarantined….day 6 and i already failed. who can beat my streak of 3

— Allie Arnos (@AllieArnos) January 6, 2021
was everyone's new year's resolution to start sending triple the amount of emails per day??? what exactly did i miss

— alexis the great (@notreallybasic) January 6, 2021
My new year's resolution last year was to dress better and not overly modest like everyone else. Then 2020 said "you gon get these yoga pants…"

Maybe next year cuz 2021 about to be the same thang

— David Bowie's Child (@Technicolordt) January 6, 2021
Lol remember when my New Year's resolution was "stop having insomnia?" Yea, maybe next year

— Stephanie Jimenez (@estefsays) January 6, 2021
One of my New Year resolution was to kill every situation with kindness & the devil has been testing me ever since

— Swanetta (@SWANDION_) January 6, 2021
And to think my New Year's Resolution was to "drink less"

— Suburban Meyer (@koolwhp) January 6, 2021
One of my new year's resolutions was to stop tweeting about politics… and here we are.

— gabrielavillasenor (@gabyvillasenor_) January 6, 2021
Just to give you an idea of the measure of my resolve, my new year's resolution was to do away with my last real vice: alcohol.

Even in all this turbulence, I remain committed, and alcohol-free.

To those who chose this resolution as well this year, keep it up! ✌❤ https://t.co/iLVEgWnrL6

— Evergreen Intel (@vcdgf555) January 6, 2021
All tweets were found at random while scrolling the top and latest tweets tab on Twitter.
Photo Credit | iStock by Getty Images