Salsarita's Loves Teachers!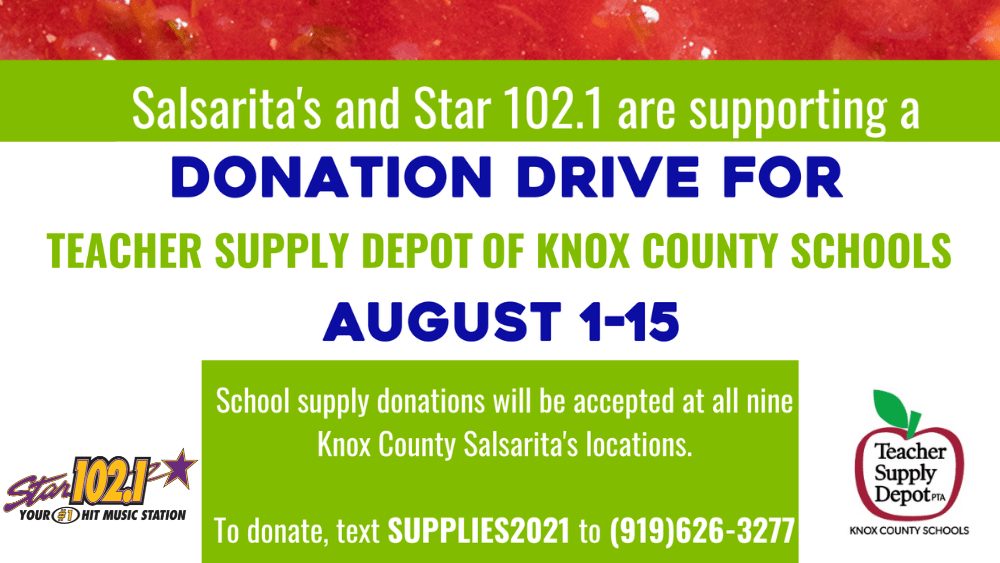 Salsarita's loves teachers– and so does Star 102.1! We know that many times teachers purchase items for their classroom and students using their own money. That is why we need your support when you donate school supplies to Knox County locations of Salsarita's between August 3rd and 15th.  These items will be matched by Salsarita's and donated to the Knox County teachers Supply Depot.
Everyone who brings in a donation receives a gift card for FREE , delicious Salsarita's queso!
Knox County Salsarita's locations are as follows:
Turkey Creek 10919 Parkside Drive
West Hills 100 Jack Dance
Fountain City 5524 North Broadway
Clinton Hwy 6645 Clinton Highway
Cedar Bluff 105 Moss Grove Blvd
Powell 570 E Emory Road
Hardin Valley 10577 Hardin Valley Rd
Chapman 7614 Chapman Hwy
Sequoyah Hills 4861 Kingston Pike