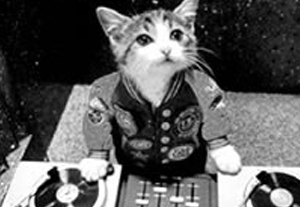 Rich Bailey

When Rich Bailey is not on the air, he enjoys leisure activities such as tennis, bowling, fishing, and spending time with his family. In early 2002 Rich was dubbed as "DA Bailey" this was an effort to shorten his name and to sound more appealing on the radio. Most people caught on to his signature name, while others have failed to notice.
"DA Bailey" grew up in South America where he learned about American culture from watching "Miami Vice" and listening to old Michael Jackson Albums. He is a proud owner of a 1971 el Camino. When gas prices are too high in price, Rich rides his beach cruiser to work.
On a more serious note, Rich has been with Star 102.1 for almost a decade. He is the afternoon on-air personality and also the Program Director. Although he grew up in Alabama, Rich loves it here in Knoxville Tn. When Football Season starts, you'll be able to find Rich at Neyland Stadium for every home game!